Welcome to this year's picks for our 8th-grade homeschool year. I've listed these resources by subject.
I have also provided our 8th-grade lesson plans in our resource library. If you'd like a free copy, just fill out the form at the end of this post.
Disclosure: Some of the links below are affiliate links that I have provided for your convenience. Click here to read my full disclosure policy.
Our 8th-Grade Curriculum
Mathematics
Math-U-See
For 8th-grade math, we are sticking to our favorite curriculum, Math-U-See. This year the boys are taking Algebra which covers the following topics:
Absolute Value
Adding and Subtracting Polynomials
Cartesian Coordinates
Coin Problems
Consecutive Integers
Equation of a Line
Exponents and Square Roots
Factoring Polynomials
Fractional Exponents
Graphing a Line: Inequalities, Parallel, and Perpendicular Lines
Metric Conversions
Multiplying and Dividing Polynomials
Order of Operations
Slope-Intercept Formula
Solving for an Unknown
Solving Simultaneous Equations
Unit and Square Unit Multipliers
This year's workbook is a little different than the ones from previous years in that it has 35 chapters instead of 30. However, there are only two practice sheets per chapter as opposed to 3 making up for these extra chapters.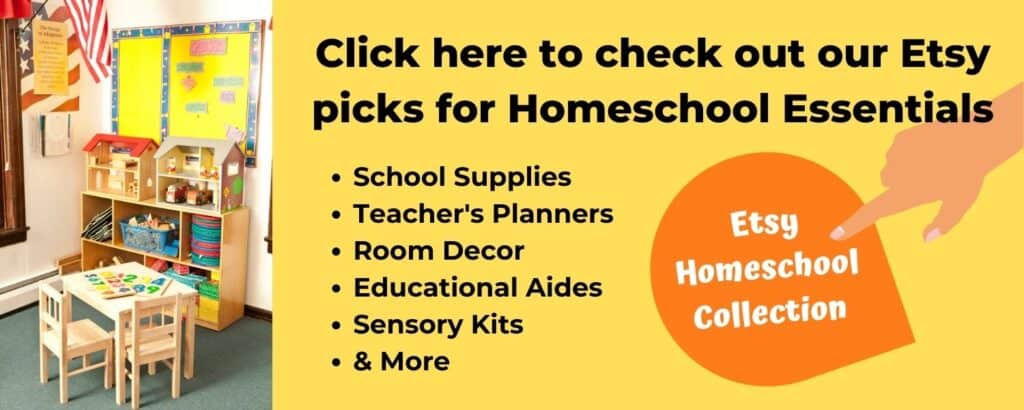 In the post, How to Use Math-U-See in Your Homeschool, I wrote about how to schedule these worksheets and tests using the 30-chapter textbooks but you can still use the same strategy for this year's curriculum.
Language Arts/Writing for 8th-grade
We prefer BJU Press' English curriculum and so I have ordered the English 8 workbooks, the teacher's edition, tests, and keys. This curriculum covers grammar/usage and has writing assignments for 8th-grade level students.
If I don't like a particular writing assignment, I will either modify it or come up with another writing assignment related to other subjects like history, math, or science.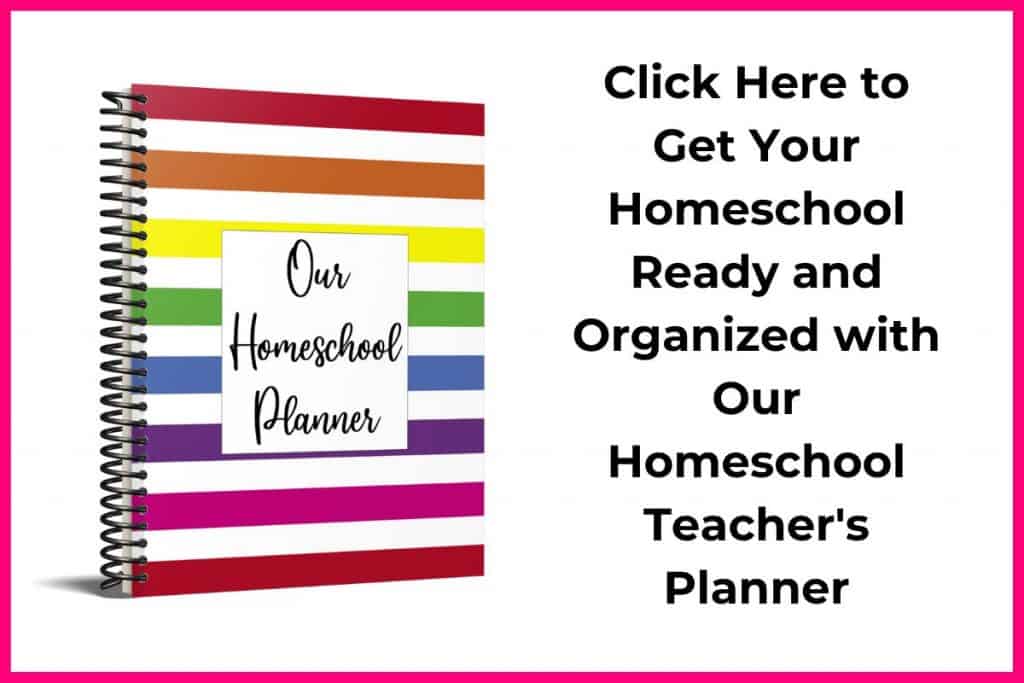 U.S. History
For the past five years, we have covered world history for our history component which covered some parts of U.S. history. So, this year I want us to concentrate more on U.S. history.
I saw some reviews on this particular curriculum and many talked about it being boring. However, I find it to be thorough and honest.
Too often I read historical summaries of our country and have to remove the sugar-coating or expand on some snippets for my boys.
I have, so far, skimmed some of the chapters in this 11-book volume set and I like the extra facts she provides in the margins and what has to be thousands of pictures.
I believe there is at least one picture and/or map on every page. Tests are sold separately and cover unit topics.
Volumes 1-10 begin with America's prehistory and end with the election of President Donald Trump. I was able to schedule volumes 1 – 5 this year and will cover 6-10 next year.
The 11th volume is a sourcebook that contains documents, court cases, presidential addresses, etc. that have shaped our country.
Science
Homeschool science curriculums can be very expensive. This is why I was so excited when I found Elemental Science. Not only do they provide a very hands-on curriculum but their prices are reasonable.
For middle schoolers, they provide four different science "categories": Biology, Earth Science & Astronomy, Chemistry, and Physics. I have started on Biology but hope to fit in Earth Science & Astronomy later in the year.
I do suggest checking out Amazon and/or the Christian Bookstore for some of their supplementary reading books at lower prices. For the "Biology for the Logic Stage" curriculum, the following are recommended:
One other thing I especially liked was that they also provide all the materials you need for your lab experiments.
Yes, I could have bought more than half the stuff that was in the box, but this meant having to buy more than what I needed and also more work looking for certain items.
Last year, I tried finding seeds for an experiment. Well, it was January and I couldn't find a simple packet of seeds. Their box also comes with a preserved frog for dissection. Try finding that in Home Depot! This alone has Josh excited about science; Jack, not so much.
I have gone through their student guide and teacher's edition and love the layout of the lessons. They even provide two types of lesson plans, one for those who want to teach science 5 days a week and another set for 2 days a week.
Update
We were able to finish Biology early and so I added the edition below.
We started this curriculum in March and managed to finish the first unit. We will continue with this curriculum in August.
Even though this series is for middle schoolers, I will continue it through their first couple of years of high school. Much of the material is review and so we are able to get through the units very quickly.
Periodic Table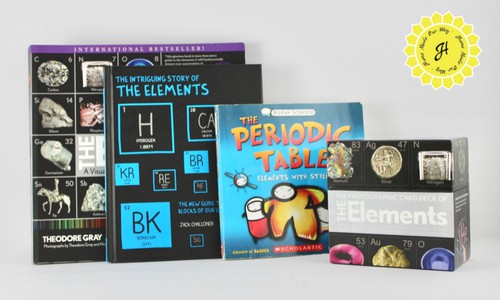 We started our study of the elements last year and will continue it through our 8th-grade year. We cover one element a week which I schedule on Fridays. The books and resources we use for this study are:
Spanish
This year we are sticking to BJU Press' Spanish 1 curriculum. We did very well with it. The boys are grasping the language more and more.
This curriculum has 12 chapters with 3 to 4 lessons in each. We did six chapters last year and will finish the other six this year.
I think going slow and doing all the exercises provided is what has helped the boys with their Spanish.
The only gripe I've had with this curriculum is that they do not provide lesson plans (although it states that they do) and this curriculum is very outdated especially when it comes to the cultural studies sections.
Literature
Last year, I supplied a list of books that I was expecting us to go through. However, some books were very long and so we only covered half of what I listed. So for 8th grade, I hope to finish that list with the following:
Novels
Shakespeare
The books you see pictured above are Easton Press books. They are a bit pricey so I have provided links to cheaper versions on Amazon to fit your budget. But don't forget that you can also borrow them from your local public library.
Additional Resources
Timeline
We use Homeschool in the Woods Record of Time for creating our timelines. We've had these timeline books for five years now and I can tell you that there is not one bit of wear or tear in these pages.
The figures you see below come from their Collection of Historical Timeline Figures CD.
We use Post-It's 3 x3 Full Adhesive Notes for entering our historical figures and events in our timelines. This way, if we have to remove a figure/event to make room for another, it won't tear or destroy our pages like glue or tape can.
More Resources
Below are additional resources we use in our homeschool:
Algebra DVD from MathUSee-contains lessons by the author
Spanish DVD from BJU Press Spanish 1 Curriculum-contains activities for speaking Spanish
America, the Story of Us DVD for U.S. History
Get Your Free 8th Grade Lesson Plans
Click here to get your free –> 8th-grade lesson plans for all the resources in this post.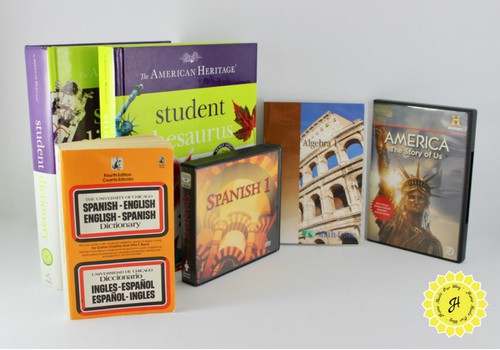 Well, these are our homeschool picks for 8th grade. If you have any questions please feel free to leave a comment or email me at [email protected]
Need help with curriculum for other homeschool grades. Click on any of the posts below:
Bonus: Student planners are now available! Click here to check them out.
Need a homework station for your child? Click here to put one together and get your kid organized for school.