2023 Printables for Mini and Regular Size Binders
Every year I like to change up our free planner pages.
To see our new 2023 printables for mini and letter-sized planners, keep scrolling.
But if you are ready to print your pages now, scroll to the end of this post and click the pink button to access our resource library where you will find your free planner pages.
Disclosure: Some of the links below are affiliate links that I have provided for your convenience. Click here to read my full disclosure policy.
In this post, you'll also find:
recommended materials and supplies to help you put your planner together
tips for putting your planner together
and best practices for your daily and weekly pages
Materials and Supplies
Before you print out your free planner pages, here is a list of recommended materials and supplies you may want to have on hand.
Those with an asterisk (*) by the name are optional but will make your planner durable, prettier, and easier to put together
A Peek into Your Free Planner Pages
Here are the pages you will find in our free resource library.
Cover Page
I love coloring but I just don't have the time for it.
So, I placed a mandala on the cover and hope to color it little by little.
Year-At-A-Glance Calendar
The year-at-a-glance calendar is not dated.
This way you can print this planner as many times as your like year after year.
I like highlighting certain dates on this page.
Monthly Pages
You will receive 12 monthly pages.
It's great for entering birthdays, holidays, anniversaries, and other events.
Week-At-A-Glance
Here's a look at our week-at-a-glance page.
This page is great for entering appointments, errands, tasks, and even goals.
Daily To-Do Page for Those Really Busy Days
The daily to-do page includes a time field as well as a place to write down tasks.
Personally, I stick to my weekly page rather than the daily page to save on paper.
I only print the daily page when my day is absolutely busy and full of tasks that need to get done.
Putting Your Planner Together
[The photos below show our previous planner pages. Your 2023 printables will not look like these. I just left them for demonstration purposes.]
Printing Mini Binders Pages
To save paper, I suggest printing them on the front and back.
When cutting your pages in half, there will be space enough for hole punches without interfering with the layout.
Making Your Planner Durable
So that your planner cover and calendar last throughout the year, I suggest the following: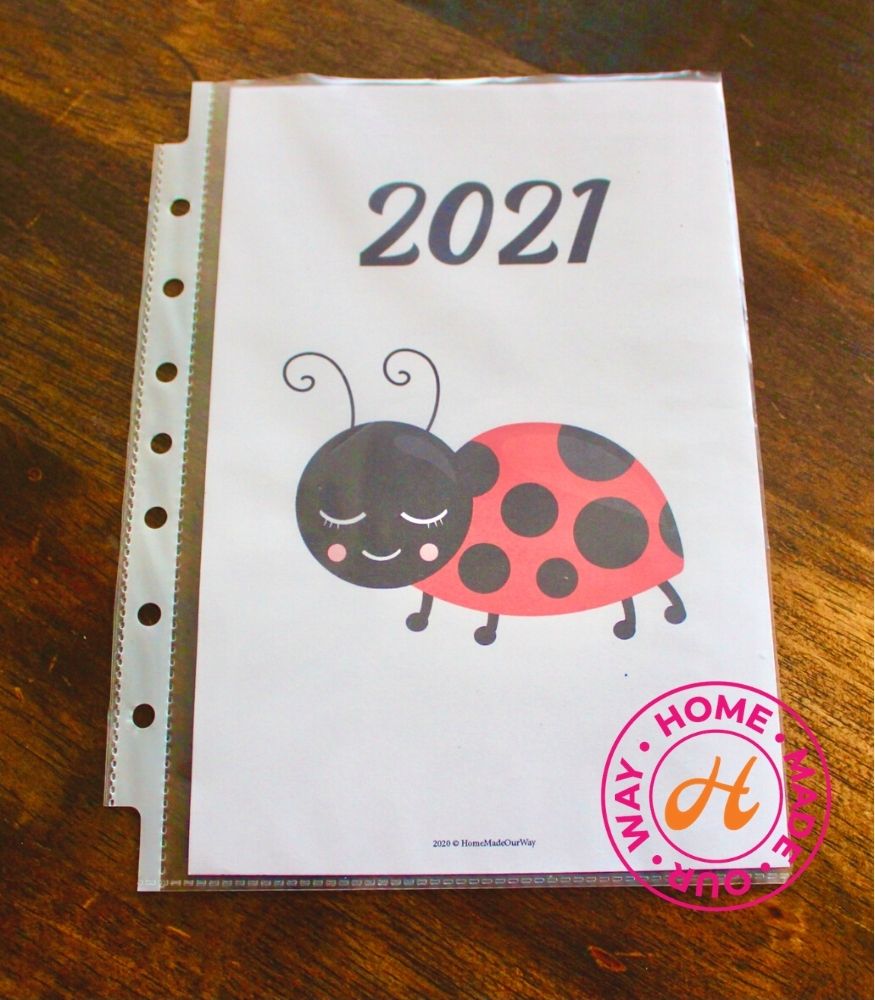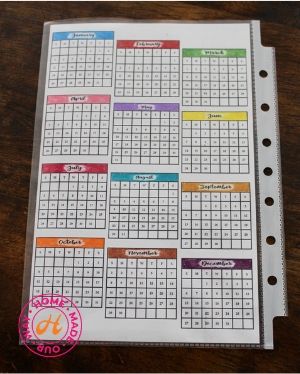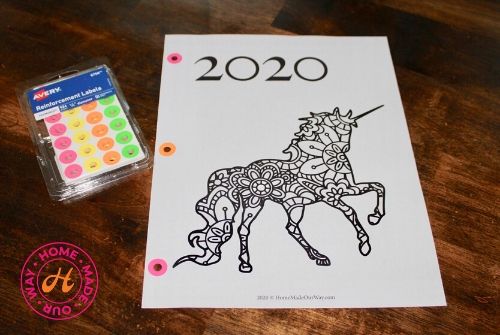 Final Thoughts on Our 2023 Printables
So, remember:
make sure you have all the supplies you need before printing
print pages when you really need them
and have fun coloring in the mandala
How to Get Your Free 2023 Printables for Mini Binders or Letter-Size Planners
If you are ready to get your freebies, fill out the form below and click the pink button.
I hope you like these pages. If you have any questions or comments, be sure to enter them below or contact me at [email protected]
More Planners for You
Below are more planners that may interest you:
Free 2023 Printables for Mini Binders and Letter-Size Planners